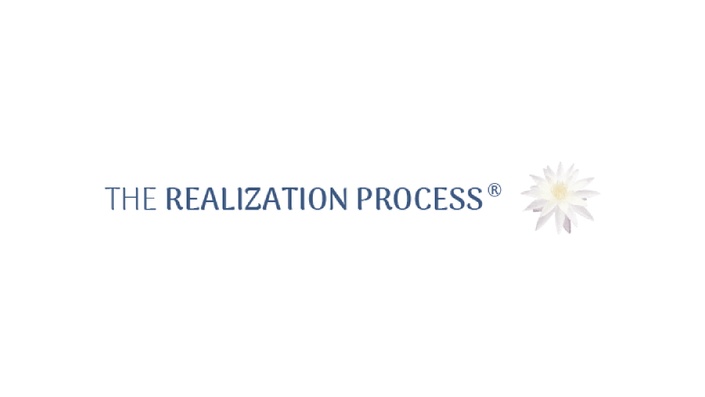 Embodiment Practices for Healing from Trauma
Using the The Realization Process
Judith Blackstone, Ph.D, in a USABP Spotlight Series Event, presents an experiential to explore the healing power of fundamental consciousness.
"Just as an open hand is hidden within a fist, our true nature, with its innate capacities for happiness, love, and wisdom, is hidden within our pain and numbness. Just as we can open a fist to reveal a hand, our unbound, unconstructed being can emerge from our pain and breathe again."

―Dr. Judith Blackstone, Trauma and the Unbound Body
DESCRIPTION

Judith Blackstone will teach the main embodiment practices of the Realization Process and discuss their application to healing from the effects of trauma.
These gentle, precise attunement practices uncover a dimension of subtle, unitive consciousness that we can experience as the basis of both our individual wholeness, and our oneness with our surroundings.
Attunement to this foundational level of embodiment cultivates sensory and emotional resilience, grounding, self-possession, and authenticity. It deepens and refines all of our human capacities--for physical sensation, emotional responsiveness, understanding, and perception. It contributes to healing attachment difficulties by helping us connect intimately with others without loss of inward contact with ourselves. It can also contribute to recovery from addiction by helping people access an internal source of happiness, wholeness and belonging. Judith will also describe how we constrict and fragment ourselves in reaction to trauma, and how the embodiment of unitive consciousness can help us find the exact pathways of these constrictions, and release them.
Main Points of Workshop
1. Inhabiting the body can help heal the effects of trauma.
2. We can experience an undivided, unbreakable ground of consciousness, pervading our body and environment.
3. Inhabiting the body as unitive consciousness provides a sense of authenticity, self-possession, empowerment and self-love.
4. Inhabiting the body as unitive consciousness deepens and frees our ability to think, feel and sense.
5. We react to trauma by binding our body and being through the medium of the fascia.
6. As the subtle undivided ground of our being we can more easily discern and release the trauma-based binding from the body.
7. Knowing ourselves as the undivided, unbreakable ground of our being can help us tolerate the emotions and memories that are released in the process of healing from trauma.
Agenda
15 minutes: I will introduce the main premises of the Realization Process: our potential to experience a unitive ground of consciousness pervading our body and environment, and the applications of that experience to healing from trauma.
45 minutes: I will teach three of the main Realization Process practices.
15 minutes: I will talk about how we bind ourselves in reaction to trauma and how the Realization Process practices can facilitate recognizing and releasing the binding.
15 minutes: I will teach the Realization Process grounding practice.
Q & A

Learning Objectives. Participants will learn:
1. How to help people deepen inward contact with themselves through inhabiting the internal space of their body.
2. How to help people feel more grounded and secure.
3. How to help people deepen their perspective on their internal and external experience.
4. How to help people balance their capacities for awareness, emotion and physical sensation.
5. How to uncover a foundational experience of unitive consciousness pervading one's body and environment.
Bibliography
Blackstone, J. (2018). Trauma and the unbound body. Boulder, CO: Sounds True.
Gyamtso, T. (2001), Progressive stages of meditation on emptiness. (S. Hookham, Trans.).
Hookham, S. (1991). The Buddha within. Albany: State University of New York Press.
Nishitani, K. (1982). Religion and nothingness. Berkeley and Los Angeles: University of California Press.
Yuasa, Y. (1987). The body: Toward an Eastern mind-body theory. Albany: State University of
New York Press.
- - - - - - - - - - - - - - - - - - - - - - - -
Get invited to events like these, updates on free resource materials and more.
Subscribe to the USABP Highlights Newsletter.
Sign Up
- - - - - - - - - - - - - - - - - - - - - - - -
Your Instructor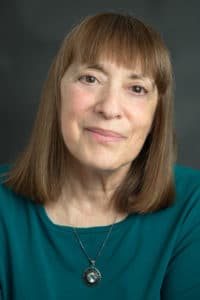 Judith Blackstone, PhD, is the founder of the Realization Process, a method of embodied psychological and relational healing and nondual spiritual awakening. Judith teaches workshops and teacher certification trainings throughout the United States and online. She was a psychotherapist in private practice for many years and before that, a professional dancer. The Realization Process includes practices for realizing and stabilizing in nondual realization, as well as a method of recovering from trauma called Healing Ground, and a method of embodied movement called Stillness Moving. She is the author of several books, including Trauma and the Unbound Body: the Healing Power of Fundamental Consciousness, The Enlightenment Process, and Belonging Here: a Guide for the Spiritually Sensitive Person.
Course Curriculum
Webinar
Available in days
days after you enroll
Frequently Asked Questions
When does the course start and finish?
The course starts now and never ends! It is a completely self-paced online course - you decide when you start and when you finish.
How long do I have access to the course?
How does lifetime access sound? After enrolling, you have unlimited access to this course for as long as you like - across any and all devices you own.
What if I am unhappy with the course?
We would never want you to be unhappy! If you are unsatisfied with your purchase, contact us in the first 30 days and we will give you a full refund.